En Août je fais un vin d'honneur près de Reims, ma ville natale. Le mariage étant situé super loin en Corrèze, j'essaye de faire une petite fête à côté pour voir la famille et les amis de ce côté-ci de la France. C'est une bonne occasion d'exorciser sans faire criser mamie, et de faire une robe "pour le mariage" sans que ça porte malheur! D'ailleurs j'ai trouvé la robe du jour J, mais non, vous n'aurez pas de photos tout de suite ;)
In August, I'll make a reception in Reims, where I was born. The wedding is very far from here, so I try to make a kind of little party with people who will ne be able to move to the wedding place.
This is a good occasion to make a dress, since I won't make my wedding dress. (I've found it, but no you won't have any picture for the moment :P)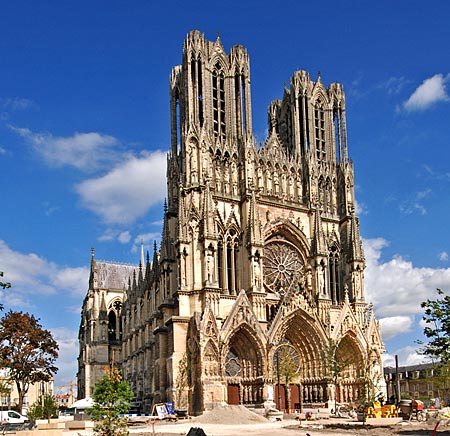 Je me suis inspirée de plein de robes rockabilly trouvées ça et là sur le web, dur d'ailleurs de trouver les sources, ma ref principale était d'abord décrite comme une robe de chez Dior, mais j'hésite avec la possibilité que ce soit une création perso, d'où mon désir de personnaliser ma robe en mixant des détails que j'ai aimé ça et là :) Ci-dessous, ma démarche pour essayer de créer un modèle personnalisé et qui mixe mes refs. la solution #4 est le design final, validé par les copines, maman, et sœurette, que demande le peuple? (Même Groomzilla a validé!)
I've been inspired by many rockabilly dresses, found on the internet. Hard for me to find where they were coming from. They are sold everywhere... My main reference was described as a Dior dress, but I can't verify, maybe it's an original creation, that's why I want to make my own design and mix the details I've loved here or there. Here are my researches to make my own design by mixing the details I loved the most. #4 is the chosen version, my mother, sister and friends have validated this version too :D (even groomzilla!). The first one were too similar to some dresses :)
Voici mes inspirs inspis pour la ceinture, les bretelles, les couleurs, les formes... /
Some inspirations, responsible for this mix, for the belt, the shape, the braces:
bustier en coeur, ceinture large / heartshaped bodice, large belt
bustier en coeur / heart shaped bodice
Celle-ci à un gros noeud dans le dos :) / this one has the big bow in the back


bretelles/braces
ceinture large / large belt
pois! / dots ♥
Du coup j'ai fait imprimer un échantillon de coton et de popeline avec des pois différents, pour choisir la nuance qui se rapprochera le mieux de mon tissu rouge pour le nœud et la ceinture.
I've printed some different dots on spoonflower so I'll know exactly which color is the closest to my red fabric:)
J'ai déjà mon jupon, j'ai aussi commandé un patron pour le bustier en forme de coeur. J'espère que ça ira, j'ai peur des patrons du commerce. Espérons que pour les fringues de tous les jour il n'y aie pas de problème! Je veux baleiner ma robe, j'ai horreur des bustiers qui se font la malle, et du manque de maintient. C'est d'ailleurs un problème qui revient pas mal sur les robes de mariée! Tu t'assoies une fois et les baleines font des vagues pour toute la journée.. et tout ça pour une somme exorbitante évidemment. Pfff. (La robe de mariée, une aventure de l'arnaque que je raconterai surement plus tard ici une fois le mariage passé). J'ai trouvé facilement mais j'ai halluciné du prix des trucs pour du tissu impossible à ouvrir au fer au niveau des coutures. Bref tout était abusé!
I've already my petticoat. I've ordered this pattern for the heart shape. I hope it will be ok. I don't like business patterns for historical costumes, so I hope it will be different for this one as it's an everyday clothe.
I want to put bones into the bodice. I hate dress which don't have any hold. This is a big problem for nowadays wedding dresses by the way. You sit once and the "bones" are making waves... I'll make an article about this horrible adventure when the wedding is past.
Butterick B5797