Coucou tout le monde!
Hi everyone!
Je me rend compte que j'ai du retard, j'ai quelques costumes en route voire finis dont je n'ai pas trop eu l'occasion de parler... Voici quelques photos de l'anglaise rouille qui étaient un peu passées à la trappe! :) Je suis super contente car paradoxalement, vu le peu de temps que j'avais c'est ma robe la plus réussie et la plus propre :)
I haven't posted a lot of pictures of my last anglaise (the rusted one :D) Here are some pics of the making of.
Merci à Sarah et Perrine d'être allé chercher le tissu pendant que j'étais en Corrèze! En effet je n'avais qu'une semaine pour tout faire, et sans leur aide, la robe n'existerait pas!
Thanks to Sarah and Perrine for the fabric! I wasn't in Paris to buy it and I had to make the dress in one week only! Without their help, the dress wouldn't exist.
Je suis partie du JPRyan, j'ai modifié le dos, la pointe devant, les bretelles, et en ce qui concerne la jupe et la traine, c'est du 100% moi. :)
The pattern is the JPRyan robe à l'anglaise. The point on the frond, the shoulders and the back habe been modified. The skirt and the train have been made 100% by me :)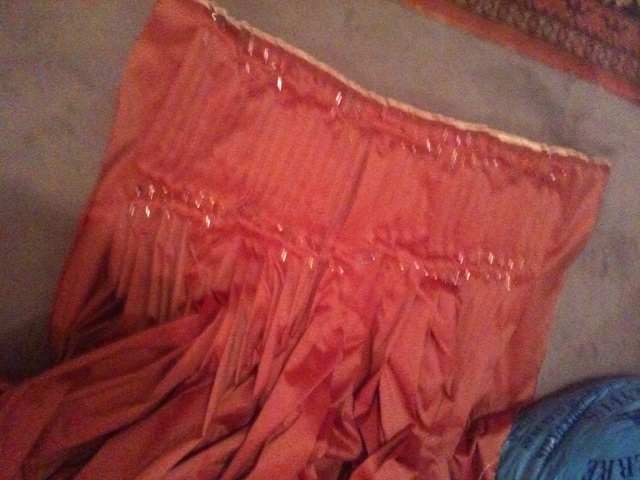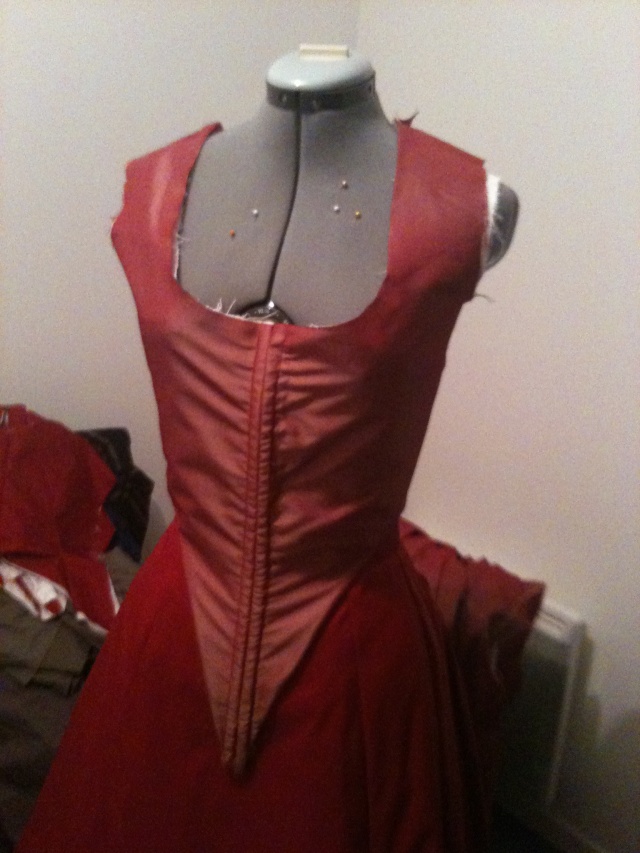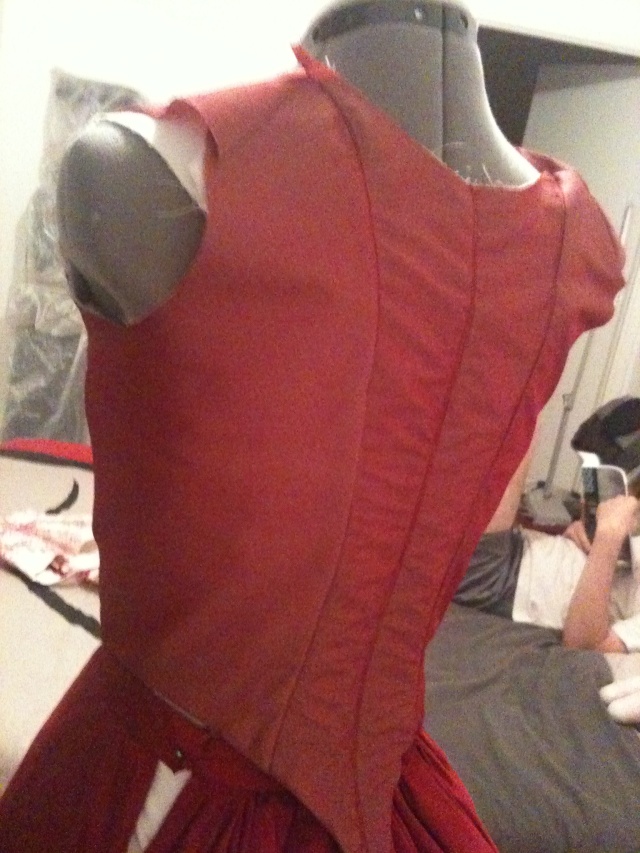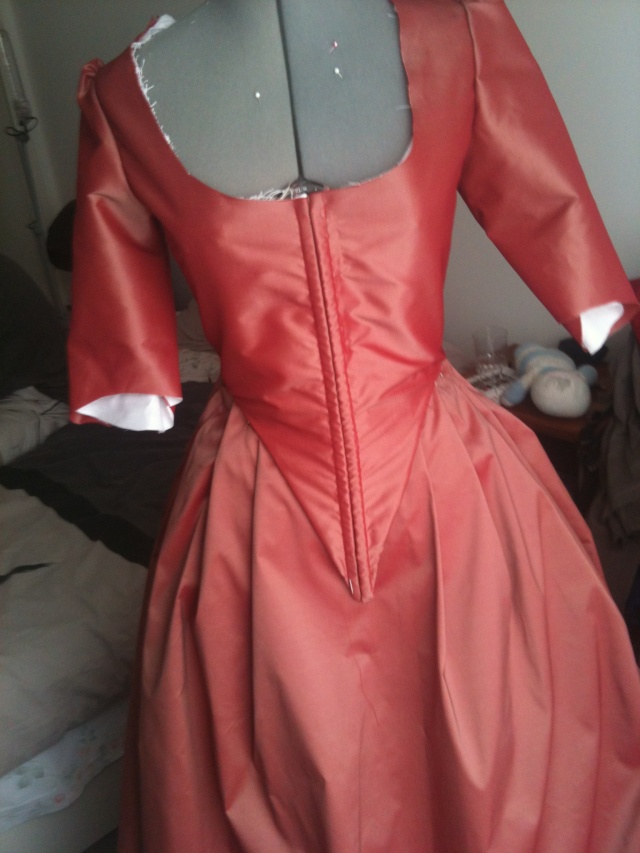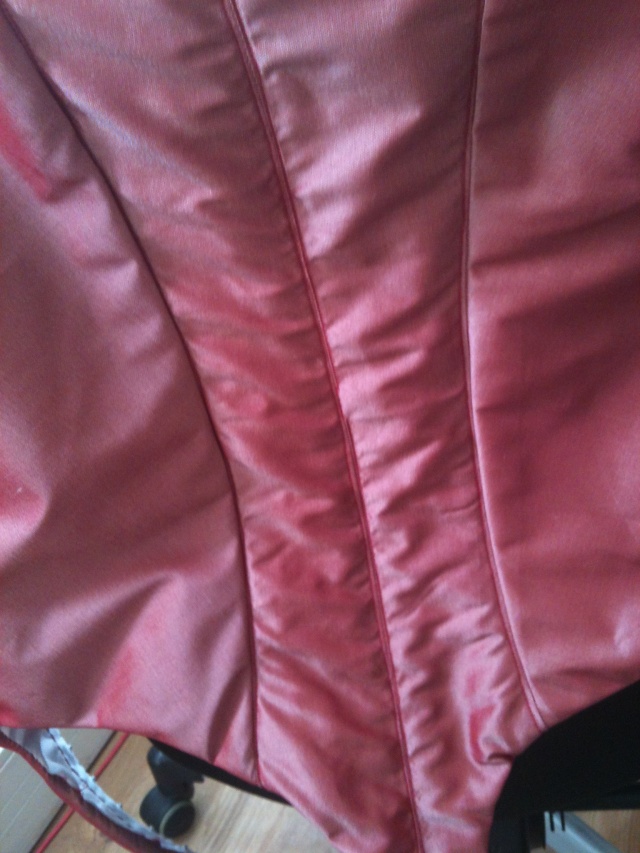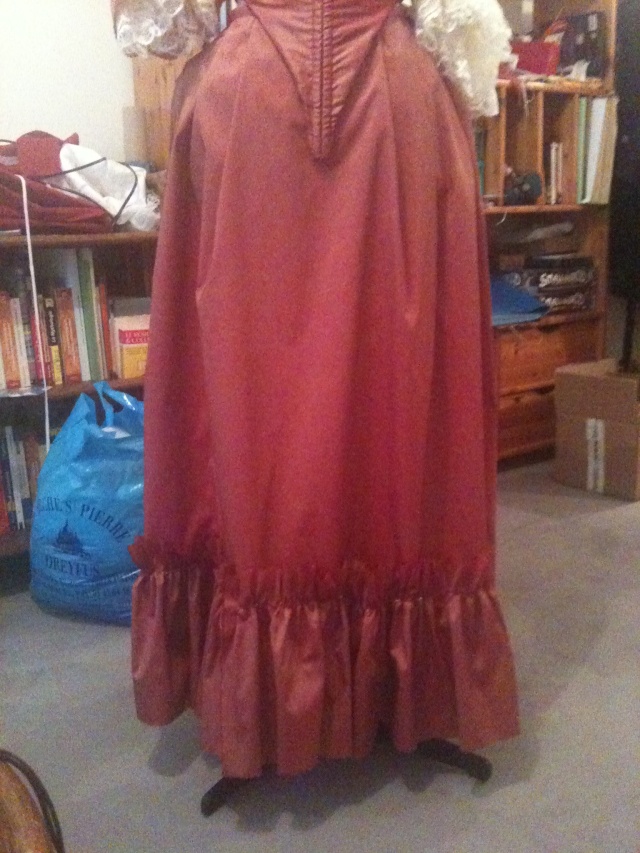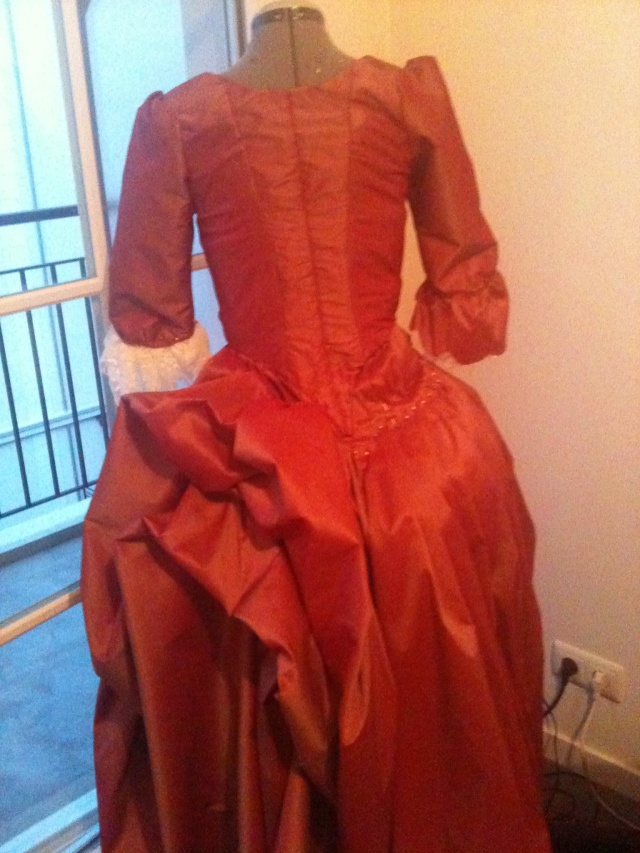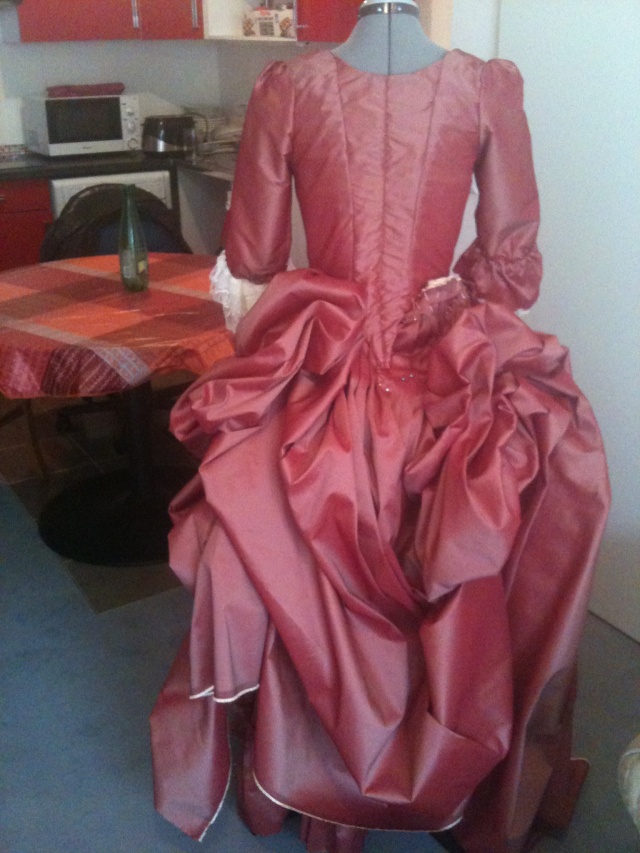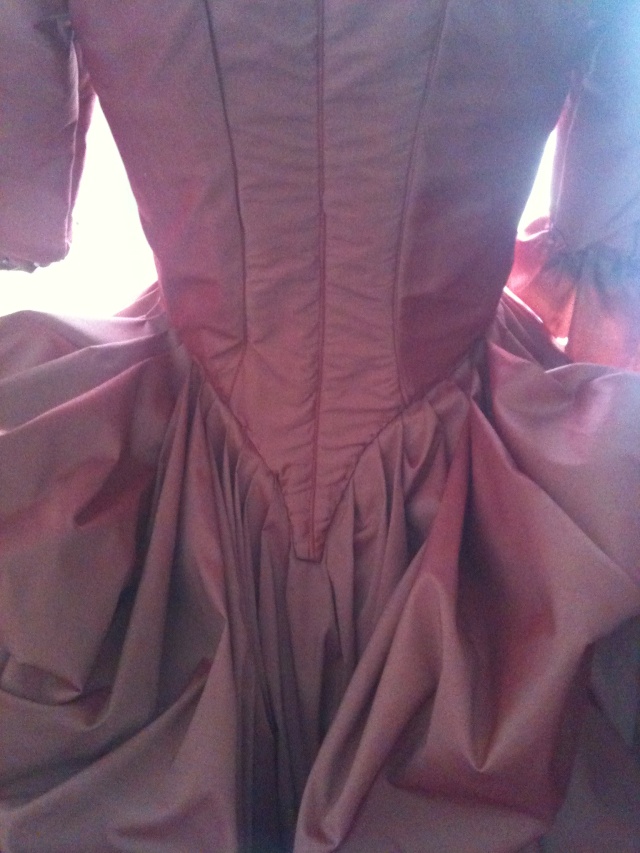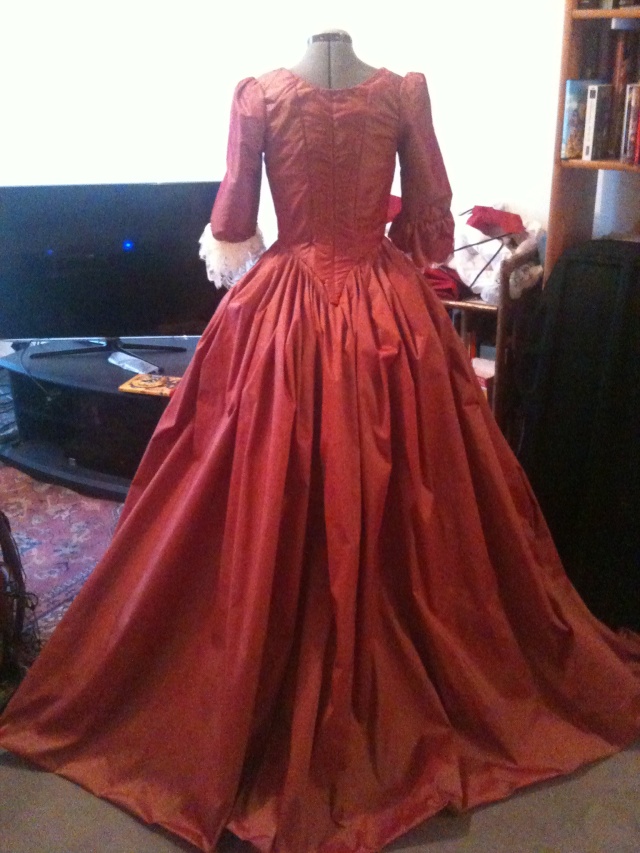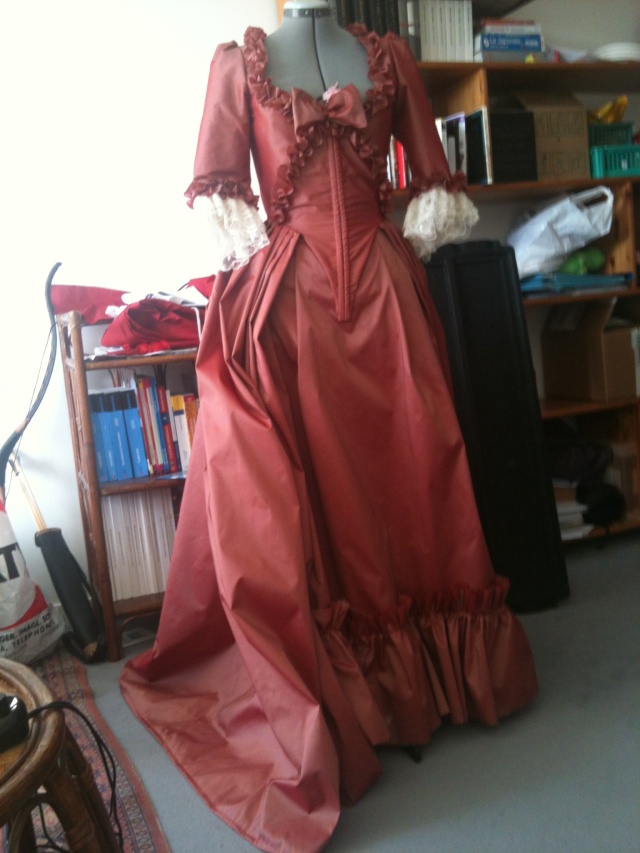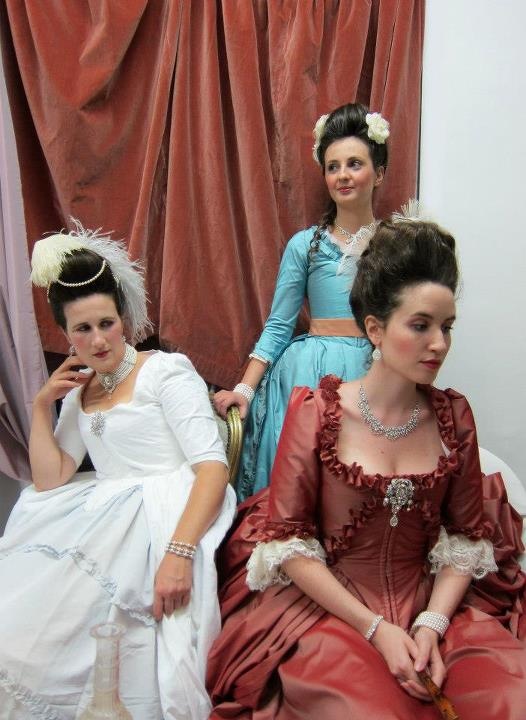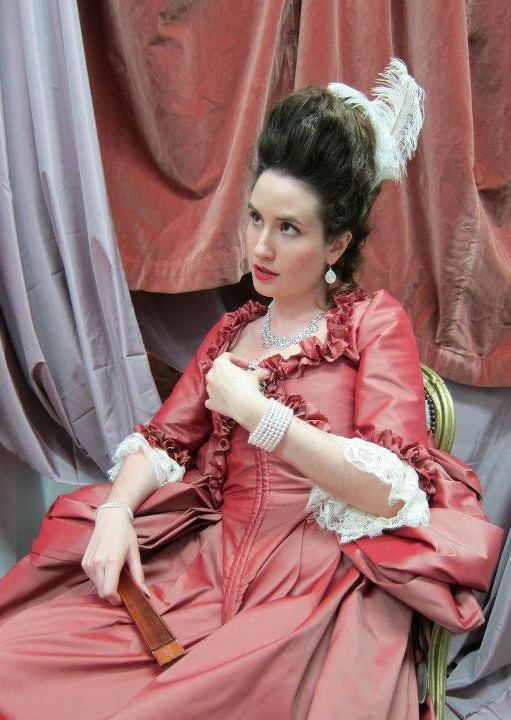 Tadaaa :)